Woodstock, NY might be known for its artists and writers, but the array of restaurant choices also adds to the small town's creative and spirited appeal. Offering something for everyone, from a big breakfast of local eggs to a sophisticated dinner sitting by a fire sipping Chardonnay, restaurants within Woodstock Village are all conveniently within walking distance of our Woodstock, NY inn. A few require driving, and if you need help with reservations or transport simply stop by the desk and Karen or Angela will help you make arrangements for a perfect night in our town.
Here are some of our favorite restaurants in Woodstock NY. And if you should discover a new gem among the many eateries, please share it with us!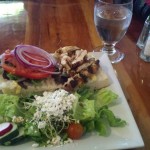 Joshua's Cafe
51 Tinker Street, Woodstock Village
Farm fresh Middle-Eastern cuisine! Spend: $$
Specializing in distinct Middle-Eastern influenced cuisine, Chef Stephanie Schachter offers something tempting for any kind of lifestyle, from vegan to gluten-free to paleo. Joshua's cooks up their breakfasts, lunches and dinners using fresh ingredients locally sourced whenever possible. Joshua's also offers New York state craft beers and cocktails made with fresh fruits, juices and local spirits. It's a perfect stop for a quick and light meal served with plenty of flavor and style. Closed on Wednesdays.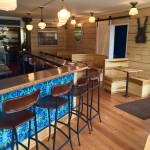 Shindig
1 Tinker Street, Woodstock Village
Soul-warming comfort food! Spend: $$
A gem among the restaurants in Woodstock, NY, Shindig promises "heartwarming comfort food just like your mom used to make, if your mom was rocking organic, local, and seasonal ingredients, that is." Show up for breakfast, lunch or dinner for treats such as gourmet burgers or epicurean mac and cheese made with gruyere and fontina. Want breakfast late? Not a problem. Shindig serves bountiful breakfasts until 3 p.m. And when your meal calls for more, supplement your seasonal fare with hand-crafted ciders, local beers and an eclectic selection of wines.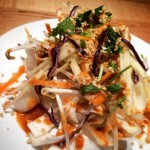 Yum Yum Noodle Bar
4 Rock City Road, Woodstock Village
Asian Fun, Fresh & Fast! Spend: $-$$
The Yum Yum Noodle Bar serves up noodles of every mix, match and combination as they blend Japanese noodle bowls, Southeast Asian street food and other Asian specialties. Chef Erica Mahlkuch has won accolades throughout her career, even winning Food Network's Cutthroat Kitchen! Feast at the noodle bar for lunch or dinner seven days a week. A great place to fill up as a couple or a family while exploring Woodstock, NY, especially when you're feeding vegans or vegetarians.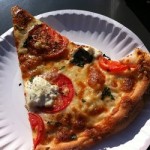 Catskill Mountain Pizza
51 Mill Hill Road, Woodstock Village
Best pizza (& more) in town! Spend: $
Looking for more casual restaurants in Woodstock, NY? Look to Catskill Mountain Pizza…because pizza is always the perfect meal for a hungry family, or an informal meal. The food is always freshly prepared using local produce. Not in the mood for pizza? Choose from soup, burgers, subs or other Italian fare instead. Even crab and lobster make the specials menu on occasion! Gluten-free options are available.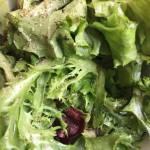 Oriole 9
17 Tinker Street, Woodstock Village
This where the locals eat! Spend: $$
The place to go in Woodstock for breakfast or lunch. Local free range eggs and house-made corned beef are joined by curried coconut tofu hash and a goat cheese omelet on this varied menu. The dining is casual and the food divine. Definitely an affordable place in Woodstock, NY for a filling breakfast or light lunch.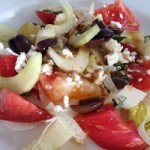 Cucina
109 Mill Hill Rd, Woodstock Village
Modern Italian in a historic farmhouse! Spend: $$
For Hudson Valley ambiance, head to the picturesque rambling farmhouse that is home to Cucina. The contemporary Italian cuisine is both simple yet elegant, enhanced by the historic wrap-around porch and ever-changing seasons of New York. They serve a delectable brunch on Saturdays and Sundays, and dinner seven days per week. Dine on upscale pastas or pizzas in flavors that will delight you, or sample meatier fare like grilled lamb chops or rib eye steak, prepared with an Italian flare. Enhance your dining pleasure with a dessert menu that will make you want to skip dinner altogether!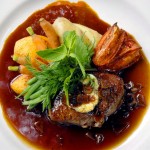 The Bear Cafe
295 Tinker Street, Woodstock (in Bearsville)
Rustic setting with French flair! Spend: $$
Dine streamside or fireside at the Bear Café, where Chef Eric Mann serves up classic American cuisine like smoked trout, roasted chicken, and filet mignon using fresh local ingredients and a classical French technique. Savor your mouthwatering dinner entrée al fresco among the trees, or surrounded by wood paneled walls and rustic beams, amid photographs that take you on a visual voyage into rock and roll history. Their extensive wine list that has been recognized by the Wine Spectator Award of Excellence every year since 1999.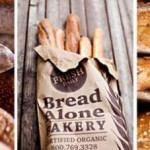 Bread Alone
22 Mill Hill Road, Woodstock Village
Fresh baked treats, sandwiches & more! Spend: $-$$
This is where we get our homemade bagels for breakfast! Bread Alone has been serving up organic breads and baked goods in Woodstock, NY, since 1983. This family-owned bakery is the best for bagels, bakery goods and fresh sandwiches and breakfast treats. But this little eatery offers more than baked goods, with java options to jumpstart your day and a light café menu for a quick bite to eat. If you're looking for a place to start your day or fuel your sightseeing, Bread Alone is the place to go.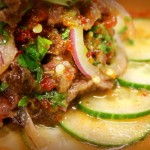 The Red Onion
1654 Route 212, 3 miles East Woodstock Village
Elegant food & killer cocktails! Spend: $$
When you're looking for something a little more sophisticated among Woodstock, NY restaurants definitely consider The Red Onion Restaurant and Bar. With Chef Kevin Katz at the helm, this casual yet elegant eatery is enjoyed by residents and tourists alike. Bold flavors, savory shellfish, home-made pasta and great cocktails are all part of the menu options that will tempt you. And dining in the gorgeous historic home that is the Red Onion is a wonderful environment.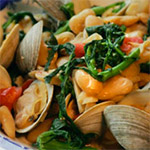 New World Home Cooking
1411 Route 212, Saugerties NY
Eclectic menu in a lively atmosphere! Spend: $$
Feeling adventurous in a culinary way? Travel the world in Woodstock when you dine at New World Home Cooking. Experience global, local and sustainable cuisine that "combines upscale casual service with fun, vibrant but seriously executed 'Clean Food' from around the world." Plus you'll find something for everyone with a menu that ranges from Thai to Italian to burgers. Gluten-free has never tasted so good, and vegetarian options abound. Housed in a renovated old barn with gorgeous wood floors, New World's atmosphere is as appealing as its diverse and delectable menu.
When it comes to food, fresh, delicious and locally sourced ingredients are the language of Woodstock's chefs, whether they are serving up pizza slices or fine dining entrees. You will find restaurants in Woodstock, NY, boast a range of cuisines to choose from, made by chefs both renowned and up and coming.
Book your stay at The Woodstock Inn on Millstream and enjoy bohemian chic lodging a short walk from the plethora of dining in Woodstock, NY.