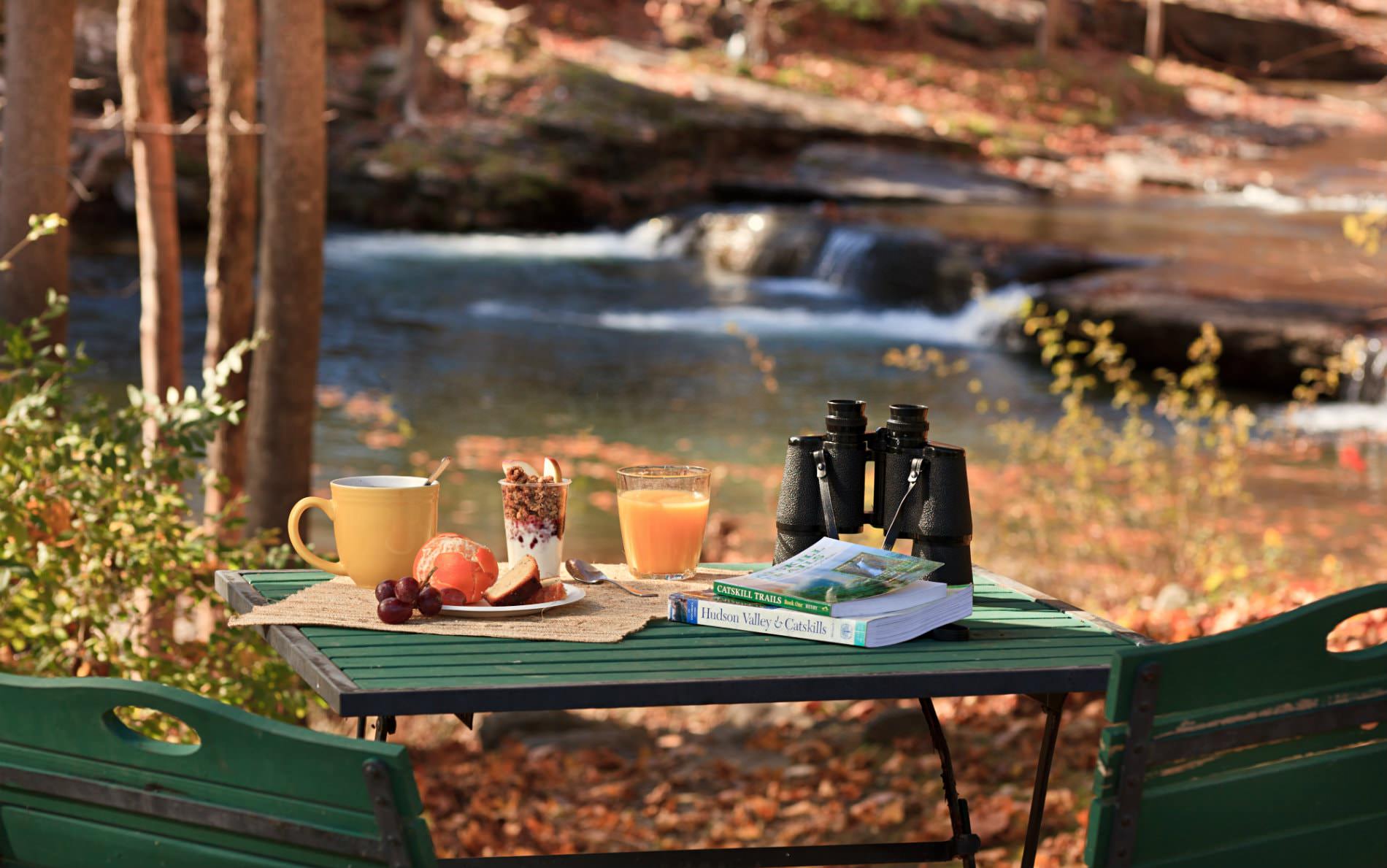 Fall in the Catskills is so beautiful and there are so many things to do. It's an amazing time of year that seems to pass all too quickly, so we encourage you, during this colorful but fleeting season, to get outside and appreciate the wonders that abound in Woodstock and the surrounding community. Here are our top five favorite fall things to do:
GO FOR A HIKE: Anywhere, anytime. Each day the landscape changes drastically as the colors evolve and change. Of course, Overlook, right in town is a favorite. Or, if you prefer flat and paved, head-on over to the Ashokan Reservoir for some lovely views.
GET ON THE RIVER: The Hudson River has an entire art movement named after it, and a few hours on the water will quickly demonstrate the beauty the Hudson River School artists just had to capture. Rent a kayak from Kenco or hop on a guided tour. You won't regret it.
GET HIGH (TO SEE THE BEST VIEW): The gondola ski lift at nearby Belleayre Lodge is put to year-round use as an easy – and memorable – way to see the trees from up above.
WATCH WORLD PREMIERE MOVIES: Yes the days are great for being outside, but keep the fun going throughout the night in mid-October when the Woodstock Film Festival comes into town. Shorts, animation, feature films, comedy, documentary, horror – there's something for everyone. (And a few are usually shot right in the area, so that's always fun to see!)
PICK OF THE CROP: Whether it's pumpkins or apples you're after they are in abundance this month. Enjoy a walk in the fields and take home a natural souvenir of your trip. (And if you don't want vacation to end, get lost in a local corn maze!)
And be sure to enjoy the most beautiful spot while you're our guest in Woodstock this fall: Our stream. Morning coffee tastes better stream side and a refreshing afternoon wine punctuates the fun-filled, memorable day.