Not just Christmas (although it will be here before we know it) but the whole holiday season is well upon us.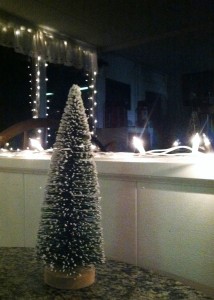 Guess that's what happens when Thanksgiving comes so late in the year – just about two weeks until the winter solstice arrives!
The welcoming holiday lights are strung at the Inn and the greenery does add a beautiful touch, but nothing like sitting in front of the fireplace at night and relaxing to put things in perspective. So often this time of year people get harried and frantic and forget why they're even  supposed to be 'celebrating' but a bit of R&R and down time is just the salve to rejuvenate and refresh. Come on up for a visit.