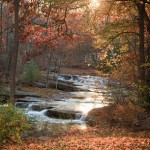 We obviously appreciate our guests here at the Inn. But we were really pleased when a thank you e-mail to recent visitors prompted such immediate, kind responses. Nothing like opening up an in-box filled with love! Thought we'd share what some people wrote about their stay:
– Better than any 4 star hotel. It was great.
– Great place!!!
– I had a great stay and want to stay next year for the Woodstock Writers' program.
– A lovely place.
– We LOVED the Woodstock Inn and will definitely stay there anytime we are in the area. Can't wait to come back and see you all again.
And for all you skeptics out there, we didn't leave out any negative comments – we simply didn't receive any! Thanks to all our wonderful guests. You make this so rewarding.