While Woodstock has always been known as an arts colony – painters, sculptors and writers all thrive here – in fact music is what really put our small town on the world's map. (And yes, we know that concert actually happened in Bethel Woods rather than our lovely town in the Catskills.) However the inspiration for that festival did come from Woodstock, and the town continues to inspire musicians. And although many venues were silenced during the pandemic, it's understandable that live music is making such a roaring comeback in town. Musicians are eager to play before people and audiences are eager to hear live music.
So as the days get longer and the nights are warmer, take the opportunity to explore some of our favorite Woodstock music venues. They include, in no particular order: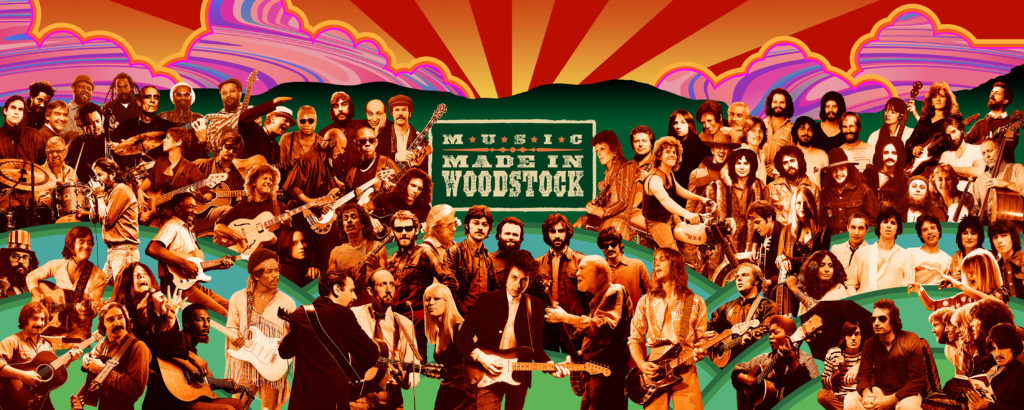 The Bearsville Theater – This iconic setting has been recently renovated and is even featuring a supper series combining food and music – what could be better? With a commitment to ground-breaking and innovative music, Bearsville wants to harken back to the days when Albert Grossman and Todd Rundgren were redefining the music scene.
Insider tip: Be sure and visit the "Made in Woodstock" mural and see just how many musicians you can identify.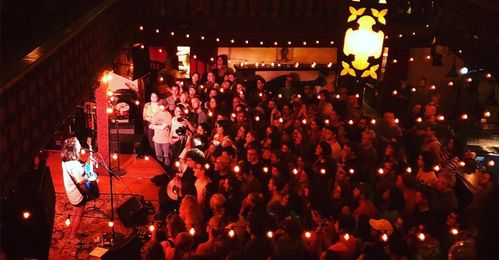 The Colony Ballroom – With the slogan of "The Smartest Rendezvous in the Catskills" Colony has set the stage for big expectations. Thankfully, the shows at this converted theater built in 1929, deliver. With music that ranges from folksy to hard-rockin' rock and roll, a night at the Colony will be memorable long after the last encore is played. They also offer up pub-style fare, so bring along some friends and enjoy a night of live music. In addition, we all eagerly await the return of the summer beer garden, with picnic tables, sunshine, music and, of course, beer. It's what summer is all about.
Insider tip: Every Monday night is Open Mike – you never know who you may hear, but in a town where Bob Dylan once strolled along with his guitar, you likely won't be disappointed.
Maverick Concerts– For more than a century listening to music in this beautiful concert hall has been a highlight of people wanting to experience a true Woodstock institution.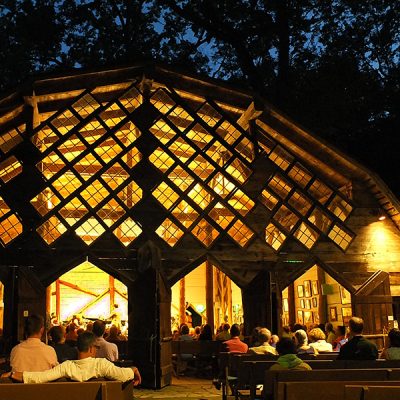 From chamber music to contemporary tunes, Maverick Concert has been delighting audiences since 1916 with a commitment to musical excellence. Thankfully the current board is determined to keep this magical, acoustically-unique concert hall preserved, but don't let summer slip away without spending time here.
Insider tip: Bring bug spray. m Studios
Levon Helm Studios – From his start in the 1960s with The Band at Big Pink in Saugerties, Levon Helm has been instrumental in bringing cutting-edge talented musicians to Woodstock. More than a decade after his death, his popular Midnight Rambles (which usually start at 8 or 9 pm.) are still the ticket to have. This intimate setting, which was actually part of Levon's residence, is nestled along Plochman Lane. Imagine going to a friend's house, if that friend knew world-class musicians and they wanted to hang around and play so you can listen. The force behind the continuing success of Levon Helm Studios is his daughter, Amy Helm, who often performs, as seen above.
Insider tip – Bring your own beverages, but make sure they're not in a glass container – and single use plastic is really, really, frowned upon.

The Woodstock Music Shop – OK, this isn't really a music venue, but it is a very cool place that celebrates everything music – including an amazing collection of vinyl records, as well as instruments. Music memorabilia and used instruments also make this is a must-stop visit. And if you're really lucky the staff will share their insights and thoughts not just about music, but all things Woodstock.
Insider tip– If you can't make it to Woodstock they have an amazing on-line presence (although nothing is better than an in-store visit)
With so many music and dancing venues, it's hard to see everything in just one day. Make it a real getaway that you can sing about and book a room with us. Our streamside setting in the heart of town is the perfect place to relax and hum, or sing, a song.