Well, Woodstock has certainly been hopping and the happy summer crowds are arriving. Understandably, everyone is eager to be out and about after the lockdown. There are so many opportunities to explore this summer it's hard to pick just five, but here are some of our guests' favorite activities. (Also, please know that one of the best aspects of being an innkeeper is sharing our insider knowledge with guests. Always feel free to reach out to us and we'll be thrilled to make your vacation the perfect Woodstock experience for you!)
TAKE A HIKE
It seems everyone is loving being outdoors this year and the Catskills offer some of the most varied terrain around. From flat scenic walks to steep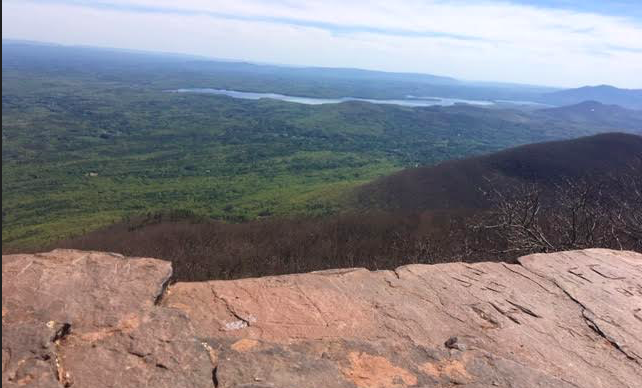 bushwhacking challenges, there's a trail for you near the Inn. Two of the most popular routes are: Overlook Mountain Trail, a steep 4.5 mile round trip hike that affords wonderful views; or the Ashokan Rail Trail, a flat, paved, 13-mile trail which circles the reservoir that provides New York City's water source. Also, for those who want to travel off the beaten path we have resident expert at the Inn. Karen is member of the esteemed Catskill 3500 Club, meaning she's climbed the 35 Catskill peaks higher than 3,500 feet. She is very generous with her knowledge, so feel free to reach out to her for any hiking recommendations.
LISTEN TO LIVE MUSIC
Of course live music is part of every great Woodstock getaway. This summer the most difficult option may be fitting in all the venues during your trip. Some of our favorite spots include: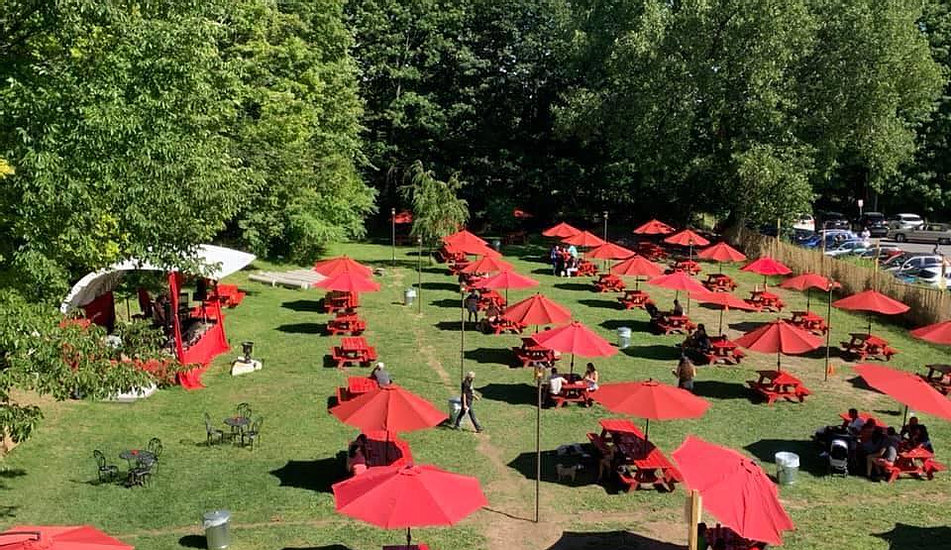 The Bearsville Theater has re-opened with a flourish and expanded venue offerings. The music is still the focus, but now there will be music and Saturday afternoon barbecues with craft beers, and Sunday jazz brunches from 11am – 3pm.
If anything good came out of the pandemic it's The Colony Beer Garden. With plenty of outdoor seating, musicians with local and international reputations and a menu ranging from salads to the infamous Smooshburger, this is a must-do way to spend a day when in town.
Of course, Levon Helm's Midnight Rambles (which don't start at midnight, but it is a cool name) will again have world-class musicians performing throughout the summer and the fall. Be sure and get tickets though, as these shows do sell out.
ENJOY THE BEST FAIR IN TOWN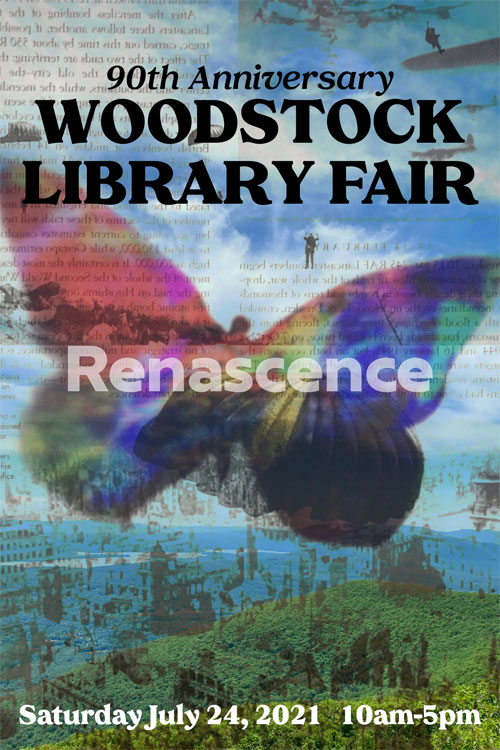 Woodstock's well-deserved reputation as a long-standing cultural community truly manifests itself during the annual Library Fair.
For almost a century, on a summer Saturday all ages descend on the library grounds to dance, read, watch live performers, explore books for sale and celebrate the written word.
Located in the heart of the village, and a short walk from the Inn, the library is always a central focus to the Woodstock community. However, this special celebration – held this year on Saturday July, 24 – is not to be missed. It's an opportunity to meet with long-time friends and meet new ones.
EXPLORE THE WATER
Kayaking on the Hudson River is a wonderful way to explore the beautiful Hudson Valley or learn how to go fly fishing in the areas creeks and streams. The nearby Kenco Outfitters offers a Fly Fishing 101 class throughout the summer.
Area outfitters, including I Paddle New York, in Saugerties offers both rentals and guided tours for a variety of skill levels. The City of Kingston offers Saturday morning and selected Friday evening tours that depart from the scenic Kingston Point beach area, about a 20-minute drive from the Inn. These are popular events, so it's best to make reservations as soon as you're sure of your travel dates.
ENJOY THE STREAM AND GARDENS AT THE INN
We may be a bit biased here, but our guests surely agree that a highlight of their stay with us is enjoying the beautiful grounds and our private stream side setting.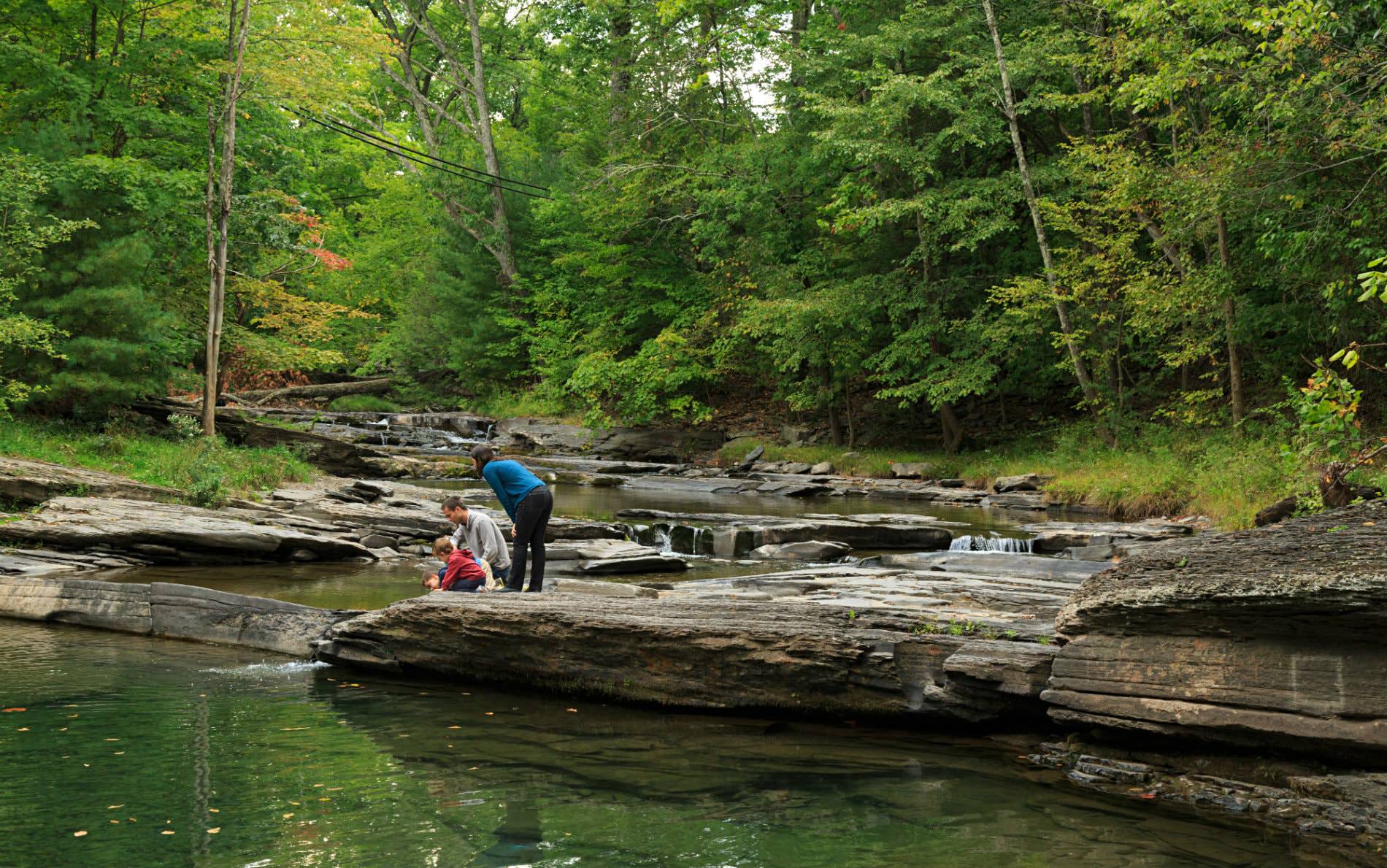 The swimming hole is refreshing any time of day, but especially after they've been enjoying the many activities and points of interest in the area. Our gardens include flowers, grasses and hammocks for your reading – or napping – pleasure. We provide thick, lush beach towels for our guests and we've also added picnic tables for outdoor dining and other seating options. There's plenty of room to spread out, relax and enjoy your special summer escape in Woodstock. If you'd like to BOOK NOW, just click here. If there's no availability for the dates you'd like try calling/texting us directly – 845-663-8152.