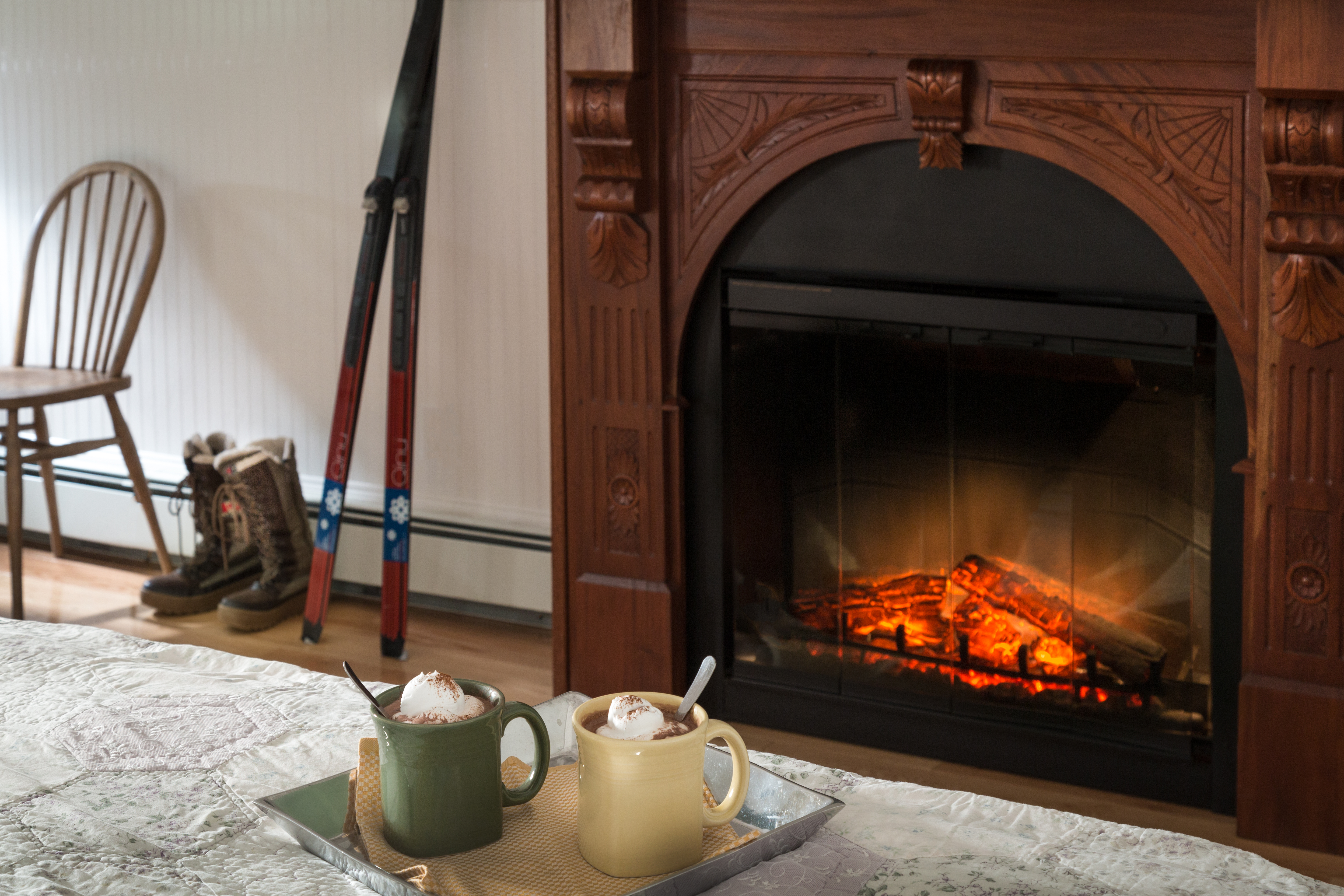 It seems spring was just starting when the world was upended in March, and yet here we are with winter once again upon us. What a year it's been. We're seeing folks really wanting to get outdoors and it seems this year a little cold weather is not going to stop them. We think they'll enjoy the experience because, truth be told, winter is a favorite season up here in Woodstock, NY. The pace is slower, it's quiet and peaceful and there is nothing like taking a morning walk on freshly-fallen snow. In the beauty and the spirit of the season we wanted to share with you some of our favorite activities. Enjoy.
Snow shoe or winter bike along the Ashokan Rail Trail. This 11.5 mile treasure hugs the reservoir and offers some of the most open and spectacular views in the Catskills. The trail head is just a few miles from the Inn and you can go as far, or as short, as you like. Our friends at Overlook Bicycles have both snow shoes and fat-tire bikes for rent.
Sledding on the Comeau Property. If Woodstock had to choose just one spot to replicate a Currier and Ives setting, the Comeau property after a fresh snow would be it. All ages descend upon the hill, sleds in tow. Folks spend hours dashing down and trudging up, enjoying the fresh air and this wide open space.
Downhill skiing at Belleayre. Since becoming part of the state's ski group this

facility has had improved snow making and extra lift capacity. While skiers need to make advance reservations before they hit the slopes, those lucky enough to get on the mountain will have a great experience as the number of skiers will be limited.

Hiking in the Catskills. The beauty and quiet of the woods in winter is refreshing. Be sure and ask Karen, our innkeeper, about conditions and recommendations. An avid outdoorswoman she is also a member of the exclusive Catskill 3500 Club, having climbed the top 35 peaks in the mountain range within a specific time frame. When not assisting guests, or volunteering at the local firehouse, she is off to the woods for a run or a hike. She is truly the resident expert on the subject and loves sharing her knowledge with guests.
Relaxing in your room at the Woodstock Inn on the Millstream. Whether you want to sip some wine, curl up with someone special, soak in the tub, read a good book or just take a nap, you'll be able to unwind and forget your worries (at least for a bit) during your stay. BOOK NOW to enjoy our special winter rates, in effect January – March, 2021.
It's been a long year, but take time to enjoy the quiet and peacefulness of the winter season in the mountains.