Farmers may be rushing to harvest the last of the crops before serious frosts hit, but that doesn't mean an end to the locavore opportunities in the Hudson Valley. We are so lucky to have such amazing brewers, vintners and distillers nearby that it's easy to see why the region has become a libation groupie's year-round destination. A tour of the local treasures requires nothing more than planning an easy and beautiful day trip from the Inn. (Don't forget to name the designated driver!)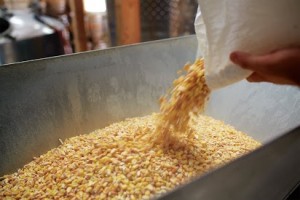 The Shawangunk Wine Trail is a great offering of area wineries and its Wreath Fineries at the Wineries is always a holiday hit. Held this weekend (Nov. 22-23) and the first two weekends in December (6-7 and 13-14) this event highlights the 14 wineries that call our region home. To start the day guests receive a grape vine wreath and at each winery an ornament is added, culminating with a memorable holiday wreath at the end of the tour, not to mention exploring and tasting lots of delicious varietals.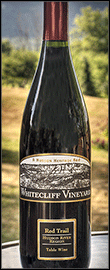 Certainly, as more Hudson Valley wineries are gaining national recognition for their locally-crafted selections our area is getting some deserved kudos for both reds and whites. Whitecliff's versatile Red Trail wine is always popular – whether its part of a picnic lunch for cross country skiiers or enjoyed in front of the fireplace, its blended smoothness reflects the diversity of the area's grapes.
Distilleries are again resurfacing in the Hudson Valley, buoyed by the state's Farm Distillery Bill. In the past five years they've been partnering and working together to draw in visitors as a destination trip.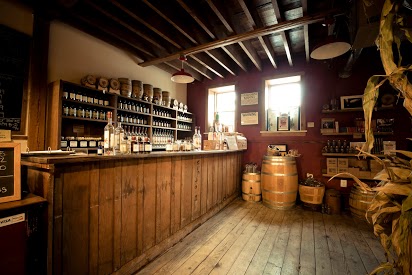 Certainly, Tutilltown Spirits in Gardiner dominates the state's microdistilling field. Its Baby Bourbon, vodkas and whiskey are all popular, but the funky tasting room and behind the scenes tours make this a popular – and insightful – stop. Additional nearby distilleries include Coppersea Distilling in West Park and Catskill Distilling Company down by Bethel, but contact them directly to schedule tours.
And breweries in the region are surging, as the craft beer movement continues its popularity. Currently nine breweries are on the Hudson Valley Beer Trail and they produce a variety of beers. Keegan Ales is right down the road from Woodstock, in Kingston.The brewery has been serving up award-winning beers since 2003, including a delicious stout that the New York Times named one of the Top 10 stouts in the country. Their limited holiday offerings are also popular this time of year.
Of course, after a tough day of tastings, guests at our Woodstock, New York bed and breakfast can relax by the stream or in the gardens, sipping their favorite purchases of the day. Or choose a fireplace room, snuggle up and offer a toast to the amazing bounty within the Hudson Valley.