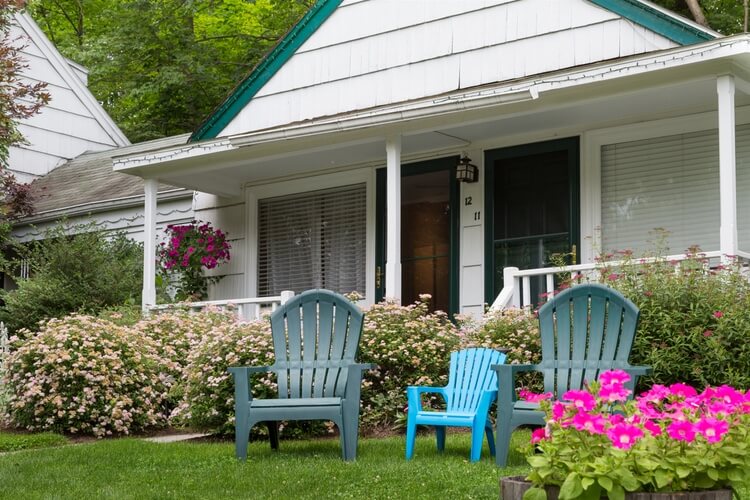 With life being upended, and the uncertainty of fighting an invisible enemy, these times are anything but normal. We certainly miss our guests lounging by the stream and enjoying coffee on the bluestone patios.
Yet Mother Nature is proving that despite our current challenges life does go on. The crocuses have bloomed – their purple, white and yellow splashes against the dull brown of winter grass were bright reminders of growth. Forsythia buds brighten the Inn's fence and all around nature is proving its resilience.
We know many people had hoped to be here for Spring Break – to get away, relax, spend time with loved ones – just bask in the hope that spring always offers to us. While those reservations were made when our world was in a different place, those goals can still be achieved wherever you are. Slow down, take the time to process all we're experiencing. In times of trial we naturally reflect inward – that's a good thing. It allows us to comprehend what we're going through and what we value. Slowly, we'll process all of this.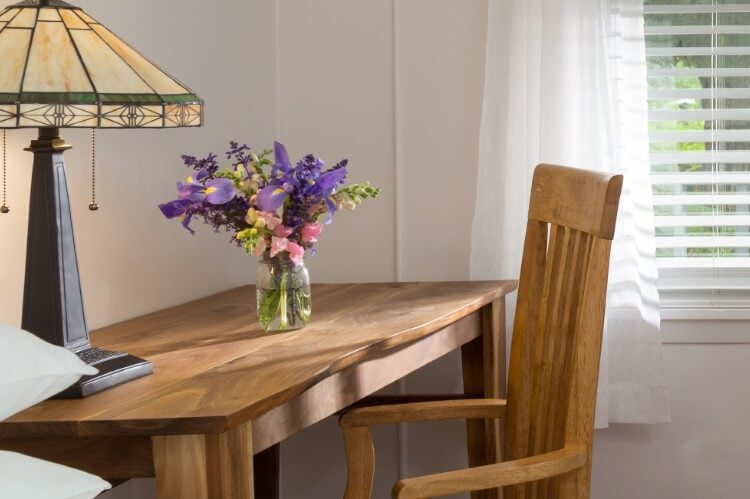 Certainly, this pandemic has produced many frightening moments. But it has also shown the power of the human spirit and our willingness to help others. In Woodstock our restaurants are offering deliveries and curbside pickups. The banks and markets continue to serve. Every day hope is in action, from the volunteer food deliveries to people just checking in on neighbors. Through this crisis we're realizing just how connected we are – even if we are currently isolated. Together we'll get through. We'll emerge a different, hopefully more sensitive and aware, society.
And when travel is back, do know we'll be here waiting for you. The forsythias may have faded but the daisies and willows will be in bloom and the stream will be flowing. We can't wait to share it with you.