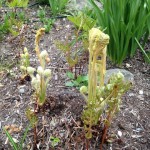 After this long, long winter – even for those of us who love winter – this Spring is a treasured gift. Each bud, each bloom seems to be a reminder of the beauty and magic of life. It's as if the gardens are a 3-D painting, with colors magically appearing, where the canvas before was simply gray. What a gift to watch this literally unfurl before us. In just one week, our ferns went from newly sprouting to bright green blooming! Yes, we're biased, but the Hudson Valley's natural beauty simply can't be beat.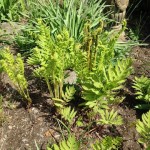 Too often we take for granted that rolling Catskill Mountains embrace our community, that we have a river that not only was instrumental in this country's development, but that has amazingly come back to life following years of defilement and abuse. Now, the Hudson is a wonderful playground for all of us, cleaned up because passionate people weren't willing to sit back and watch it die. From Pete Seeger's insightful Clearwater effort, to today's many environmental groups such as Catskill Mountainkeepers, our water is finally getting the respect it deserves and we are all the richer for it. Its appeal is a blue thread that ties the Hudson Valley communities together during these warm months.
And in Woodstock, the town is abuzz. So many exciting concerts, shows and exhibits are happening. Great new restaurants have opened and it's just a great time to be here. Happy Spring! Happy Friday!