Summer may officially arrive at 6:34 p.m. on June 20, but summer inspiration has been evident throughout the Inn for weeks. The gardens are more delightful than ever and the weather is certainly cooperating. And this year the activities and attractions we've seen in the area are simply amazing. The greatest challenge is choosing what to do….
Maverick Concerts, nestled in the woods right outside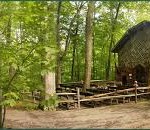 of town is always a magical setting. The 101st season kicks off the weekend of June 26 and is a testimony to the venue's commitment to inclusivity. There's a children's concert Saturday morning, an actors & writers program that night and Sunday afternoon the renown Escher String Quartet will perform. And that 's just the first weekend! The performances,  (including a new focus on jazz) keep getting better through the season.
Theater is always a Woodstock fave. From the 21st season of Bird On A Cliff's free outdoor Shakespeare performances (this season's show is A Comedy of Errors) to the Woodstock Playhouse's 2016 season (Guys and Dolls, Beauty and the Beast, Cherry's Patch and Pippin) there's plenty of quality entertainment to be found north of the Great White Way.
The music venues at Levon Helm's Studio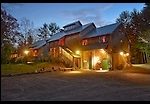 and also Bearsville Theater continue to woo amazing musicians with international reputations (many of them our Woodstock neighbors who love playing a fun-filled night with friends and families in the audiences.)
Hiking is one of our favorite activities year-round, but in summer the deep green trees and shady trails make it especially delightful.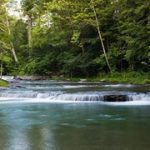 But, to be truly honest, our favorite summer activity is found right here, at the ol' millstream. Swimming, sitting, napping – it's always better when it involves the Millstream. When the calming charm of the stream works its magic on you, well, there's nothing quite like it and it makes us so appreciate the season.
Happy summer!