We love our Mountain Jam guests
What better way to start the summer season in Woodstock than with music? The 13th annual Mountain Jam festival runs from June 16 – 18, 2017 and the lineup is again amazing. It's always a pleasure to host the folks who want to also experience the charms of Woodstock Village, rather than just the mountain setting. This year we want our Mountain Jam guests to be rockin' in style, so show Karen your ticket and score one of the Inn's high-quality T-shirts for free. It's going to be a great time.
Welcome to Woodstock Grand Prix bicyclists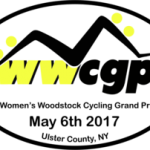 The first weekend of May is always beautiful, but it's sure to be especially lovely this year, as once again the Women's Woodstock Cycling Grand Prix will be held. This annual event is really growing and offers so many women cyclists – locally and from a far – the opportunity to enjoy the Catskills' rolling hills. So whether you're participating in the competitive rides or enjoying your first organized outing we're thrilled you're here. All guests who stay with us will enjoy our strategic location, close to the start and finish lines, as well as Friday night's pasta feed. Innkeeper Karen – herself an avid athlete – will be available to answer your questions and will even include a complimentary T-shirt from the Inn for all athletes staying with us. Call us directly if you want a personalized room recommendation or book online and just let us know at check in that you're here for the Woodstock Cycling Grand Prix.
Plan your golf getaway to Woodstock
There i

s nothing more beautiful than a spring afternoon spent outdoors in the quiet of a lovely, private golf course that's located in the shadows of Overlook Mountain. A stay with us also includes access to the popular Woodstock Golf Course (greens fees apply). Come see why this lovely nine-hole course is considered one of the Hudson Valley's best kept secrets. Simply ask the innkeeper for information about tee times when you check in.
We cordially invite you to enjoy an authentic Woodstock experience! Our charming Woodstock, NY hotel is only a short walk from the village and offers a unique blend of privacy and comfort with the personal service of a bed and breakfast. Let our friendly innkeepers help you discover the best local attractions, hidden gems, and dining. Our
Woodstock, NY bed and breakfast
offers a wonderful escape in the Catskills.
As our guest you will enjoy:
A choice of classic rooms, two bedroom suites, and cottages
In select rooms Jacuzzi tubs, gas fireplaces, and kitchenettes
A deluxe continental breakfast included with your stay
Plush over-sized swim towels for stream use
Relaxing hammocks throughout the property
Cable TV & complimentary WiFi Internet