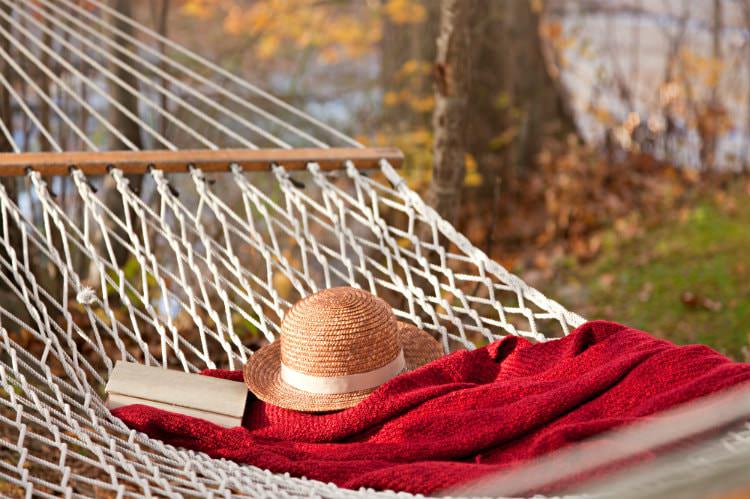 Seeing a yellow leaf peeking out amid an oak's green leaves gave pause. Could it really be September? In fact, it is, although in many ways it feels as if mid-March were just yesterday. What a strange six months it's been.
To say COVID has uprooted everything is an understatement. However, this virus has prompted us to review everything we do at the Inn and we've emerged safer, smarter and more committed than ever to being a sanctuary for people seeking a getaway. With all the stress we're experiencing we know a peaceful getaway is more important than ever.
Many guests have been asking about safe activities to enjoy while visiting the Inn during fall. Here are some of our favorites:
The Ashokan Rail Trail – whether you want to walk, run or bike, this 11.5 mile trail is spectacular. It winds along the reservoir and offers some of the best open-sky views of the Catskills. Trailheads are just down the road from the inn. Ask the innkeeper for a map.
Apple picking – It may seem ridiculously quaint to spend a day out in the sun, plucking delicious fresh fruit that you can enjoy right away, or later bake into delicious treats. But hey, at this point we could all use a little quaint and a day at the apple farm is a perfect anecdote to everything. We have many farms right in our area – just tell Karen or Angela your preferences and they can make a recommendation.
Woodstock Farm Festival – This is traditionally a local's event because it happens on Wednesday nights, but anyone lucky enough to be in town is encouraged to attend. Local produce, outdoor dining and music – all right in the village – makes this a go-to event in Woodstock.
Colony Beer Garden – This innovative response to COVID restrictions has become the town's relaxing outdoor gathering place. Live music every day, and often barbecue offerings and a full bar. What more could a person need?
Relaxing by the stream – We may be a bit biased on this, but our guests keep saying this is the highlight of their trip. Our streamside setting is ever-changing with the fall leaf show. Hammocks throughout our gardens are the perfect spot to relax and many a happy afternoon is passed as guests read a good book and sway in the gentle breeze.
There are also plenty of hikes offering wonderful views to watch the leaves change. And no matter what you're doing, know that your comfortable, clean room at the Woodstock Inn is waiting for you. Book now to enjoy the beauty of the Catskills in fall.